The size of the brazier :
This will depend on your needs (private or professional). Unsurprisingly, the larger the hob, the more people will be served at the same time.
Estimated number of people by size :
– 70cm: up to 10
– 80cm: up to 20
– 100cm: up to 80
– 125cm: up to 110
– 150cm: up to 140
– 175cm: up to 300
– 200cm: up to 500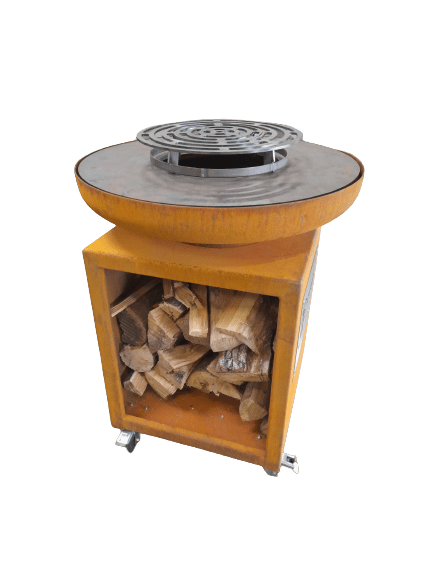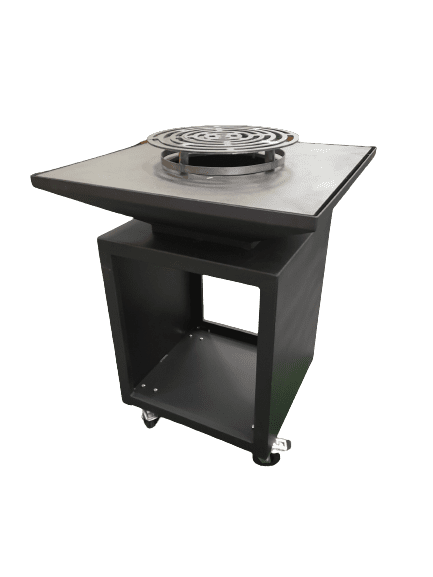 The shape of the brazier :
Round or square, it's a matter of taste.
Here it is just a question of aesthetics, the quality is the same. Fussy eaters will have noticed that a square hob will have a slightly larger cooking surface than a round hob.
It should be noted that on the larger models, the cooking plate is "cooler" at the ends, which allows the food to be reheated.
The finish of the brazier :
Black high temperature paint or corten steel (copper look).
For the black finish two coats of high temperature paint are applied to the brazier. It is then protected from weathering and rust.
For corten steel, with time a patina will be created on the brazier. The latter will protect him. Corten has self-healing properties that will make your brazier a cooking appliance that will last over time and resist all types of external aggression. A top finish !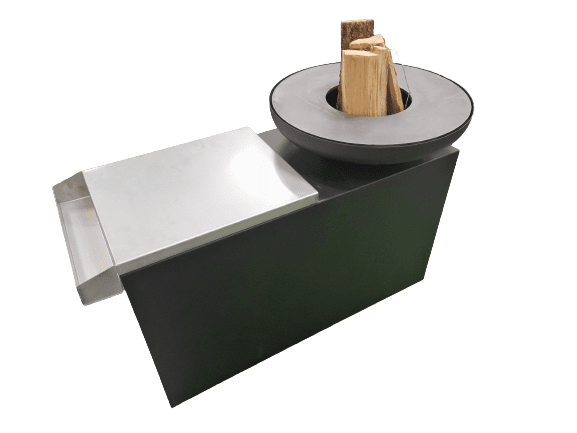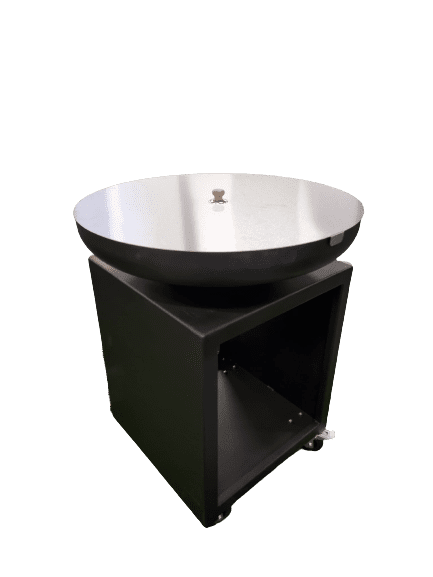 Brazier accessories :
The most common accessories are the cooking grid and the wheels.
The grill increases the cooking surface of the brazier. It can be used to grill all types of food, to cook with a flame and also to place pots, pans, woks, etc. A must-have !
wheels will be necessary if you need to move your brazier regularly. For example, if you want to clean your terrace or simply change the place of the brazier depending on the weather or the number of guests.
Other accessories are available in the accessories section
See our braziers