We are very proud to welcome you to our brazier factory shop.
To our knowledge, the largest in France: 750 m² of braziers. 45 different models, all sizes, all colours, all options.
For the impatient and excited warriors, we also have a buffer stock of about 100 pieces on site. Accessories such as aprons in leather, others in fabric. Appetizer boards, butcher's blocks, cutlery, etc.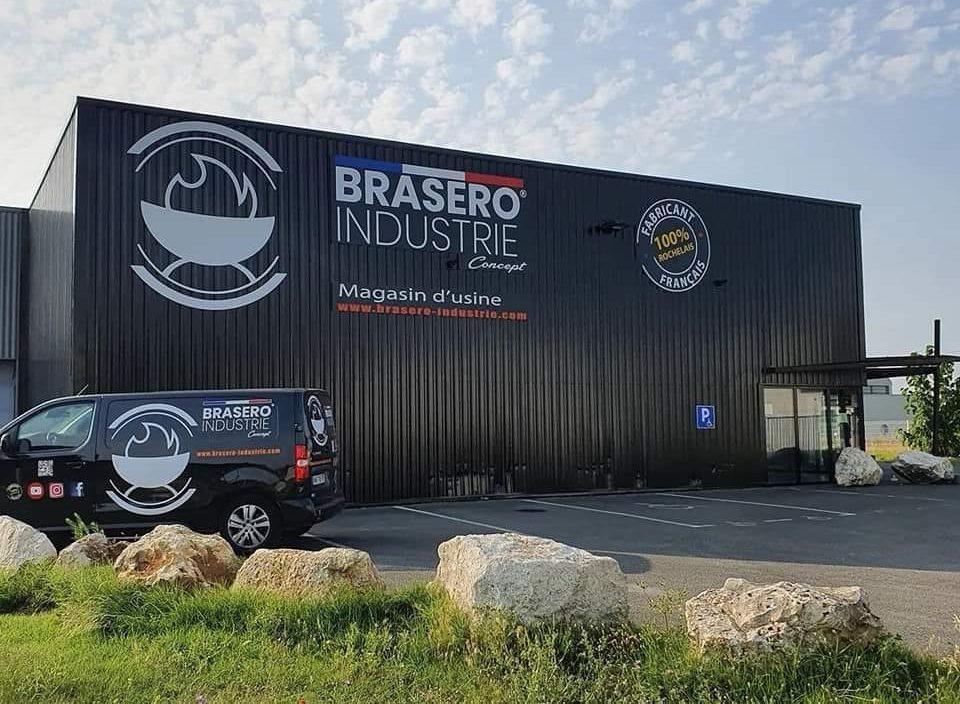 On Saturdays, we regularly hold cooking classes on the brazier, where all those who love cooking with wood can enrich their range of recipes. With modules for starters, main courses, desserts in levels 1, 2, 3, etc. Professional days and demonstrations. Festive evenings with braziers, music, local and seasonal cuisine. Discovery days with local meat producers, etc. In short, you will have understood: the home of XXL epicureans.
Welcome to our fantastic and epicurean world.
The entire Brasero Industrie Concept team